Holiday Wine Shipments
If you have clients, family, or friends who would enjoy the gift of RP Wines, please ensure you place your order by 12/17 so we can make sure the wine arrives by 12/25.
Dreaming of a White Christmas...
DECEMBER UPDATE
Hi, Friends!  

Gosh this was a quick year.  I am doing everything possible to savor the last little bits of 2015, and part of that involves putting some last minute touches on a trip to Wisconsin to see family for Christmas.  With no recorded snowfall yet this month, I'm afraid my dreams of a white Christmas will be shot, although avoiding travel delays due to inclement weather would be wonderful.
If you're behind like me and need some gift giving ideas, check out our recent blog post with gift ideas for the wine lover in your life.
And don't forget, our combo wine packs are a great present!  They start at just $99, and come in various combinations of red and white wines.  
Each package comes with a personalized information packet, tucked into our custom, gold foil lined envelopes, and wrapped in gold foil logo tissue paper.  The presentation is truly beautiful....and the contents of the package are even better :)
Thank you for sharing 2015 with us, and we will continue to make it the best year possible until the clock strikes midnight on 12/31!  

Kind regards,
Jessica Stock
National Sales Manager

IN CASE YOU MISSED IT...
WANT TO GIVE A ONE-OF-A-KIND GIFT THIS HOLIDAY SEASON?
Our large format bottles are etched and hand painted, and come in 6L and 9L sizes.  That's up to one whole case of wine in one bottle!  Whether you're gifting or hosting, these bottles are sure to impress.  

READ MORE HERE
---
Hello Fall...
Hi Friends,
We're always left feeling like California is catching up to the rest of the country when it comes to changing seasons, but it would appear we're finally into the fall season now! Chilly mornings are warming up during the day, but there's a great crispness to the air, and the sunsets have been gorgeous each evening.
While not Napa, it's still a beautiful southern California sunset :)
Some good news and bad news for you Cabernet Sauvignon lovers - the bad news is, we're sold out of our 2011 Cabernet Sauvignon. The good news is, we're releasing our 2012 Cabernet Sauvignon on 11/16, just in time for the holidays!
*Shipping will begin 11/16, weather permitting*
2012 HARVEST REPORT...
The 2012 growing season was perfect in every way. A lengthy stretch of warm days and cool, foggy nights in the summer led to some perfectly timed rainfall in the fall.  This vintage has a very rich and appealing profile, and we're seeing deep color, dark cherry and cassis flavors on the palate.
 Image courtesy of Napa Valley Vintners - click for full resolution
We're incredibly grateful to have the opportunity to share our 2012 Cabernet Sauvignon with you.  This marks our 14th Cabernet vintage, and our 3rd 100% estate release, we've come a long way over the years, and your support has not gone unnoticed!  THANK YOU!

The holidays will be here and gone before we know it.  Let's make a pact now to enjoy every moment and cherish the time we get to spend with friends, family, and a great bottle of wine :)

Kind regards,
Jessica Stock
National Sales Manager
---
[View this email in your browser]

Hello!  What's happening?
Upcoming Event:
Join us on Oct 3 & 4 in beautiful Newport Beach for the 2nd annual Newport Beach Wine and Food Festival!
Use code WINE50 for $50 off General Admission. 
CLICK for more information or to buy your tickets
October is Breast Cancer Awareness Month
Heads Up:  Richard Partridge Wines will be donating 10% of every sale made during the month of October to the Breast Cancer Research Fund (bcrfcure.org).  We'll be announcing this on a wider scale next week!

Where has the year gone?
"GAME ON!" - a frenzied announcement from our vineyard manager on Tuesday.

We have harvested!  This week was such a whirlwind that we don't even have photos to share right now. 

The 2015 harvest is about 3 weeks ahead of schedule for us, and this is due to a combination of heat and drought conditions.  On Monday, temperatures reached 92 degrees, and in that kind of weather the grapes were getting ready to burn baby burn.  No one wants raisin wine...

Next weekend is already the Newport Beach Wine and Food Festival!  We've been sharing about this event on Facebook for a few weeks, and want to state again how excited we are to be a part of this event.  It promises to be even bigger and better than last year!

If you're interested in attending, we would like to offer you a $50 discount on general admission entry using code WINE50 at check-out - visit www.newportwineandfood.com.

Hope to see many of you there on Oct 3 and 4!

Have a great weekend,

Jessica Stock
National Sales Manager
---
---
In celebration of the upcoming Labor Day Weekend, we're kicking things off with a 20% discount offer on our entire inventory!  Use code LDW at checkout.
Offer valid while supplies last, or until midnight on 9/7/15.
---
Whether you're looking to up your wine entertainment game or you need a unique gift for the wine-lover in your life, we've got you covered with our list of 15 awesome products that make wine drinking even more fun!  Scroll down to explore...
Wine Stakes
Wine Glass Topper Appetizer Plates
Stack N' Go Vino Wine Glass
Cocktail Tree
Wine2Go Flask (fits a whole bottle of wine!)
Silicone wine glasses
The Wine Sack
Insulated Wine Tumbler
Wine Garden Table and Glass Holder
Cute Wine Tote Bag
Musical Wine Glasses
Ozeri Maestro Electric Wine Opener
Features an electric wine opener with an infrared wine thermometer and digital LCD screen, elegant recharging base and compact foil cutter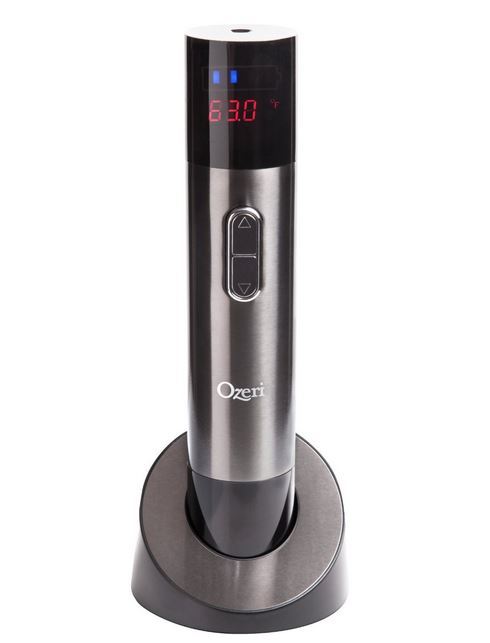 Wine Cork USB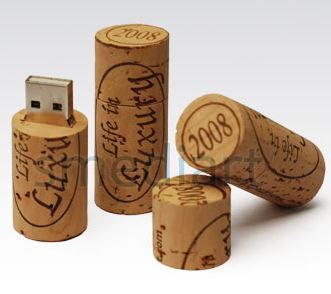 Wine and Cheese Plate
Wine Pearls - to keep your wine chilled
---